In Stock Now
The Blenheim is a superb Hot Tub in the Kiwi Spas range. It has seating for six people and three headrests, offering the ultimate in comfort.  LED lighting, 26 water jets and powerful water pumps make this 2m hot tub one of our best sellers.
Specification:
26 Water Jets
Balboa GS501 Controller
0.5 HP Circulation Pump
2hp Boost Pump
3Kw Heater
50 sqft Weir Skim Filter
Divertor and Air Controls
3 Moulded Headrests
Surround LED Light System
Ozone Purification System
Waterfall
Low maintenance synthetic wood cabinet
1200 litres
260 kg
16/32 Amp
1990 x 1980 x 780
Lockable hard cover
Holds 6 people
Price: £4,649
Product Code: Blenheim1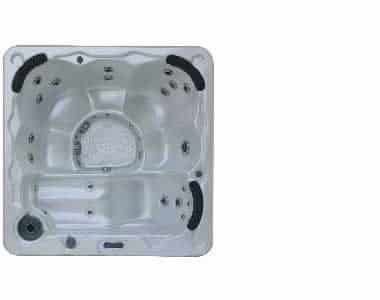 Servicing and Repairs
At Kiwi Spas, we want you to enjoy your hot tub or swim spa for years to come.
The superior quality of materials in Kiwi Spas means you can expect our hot tubs and spas to last longer than cheaper, foam-filled models.
And, when it comes to caring for your spa or hot tub, Kiwi Spas provides outstanding customer support and servicing plans to make life easy for you.
Thought about a Hot Tub?
When it comes to relaxing, nothing compares to the luxury of a hot tub in the privacy of your own garden.
Warm water and muscle-soothing water jets are guaranteed to melt away the day's stress and leave you feeling relaxed and happy.
FAQ's
We've been helping our customers choose the perfect hot tub and swim spa for many years and we understand what you need to know before buying.